Here is how is works:
2. Fill out Contact form at the bottom of our website so that I can utilize this information to register you.
2. I will email you a Buyer Broker agreement for you electronic signature. This will establish our representation as your buyer's agent and will outline the 1.5% rebate that will be credited to you upon a successful closing.
3. Search for the most up to date NEW HOME DEVELOPMENT/SPEC HOMES at https://showingnew.com/enriquemoreno
4. MOST IMPORTANT: Before you visit a community that you may be interested in, contact me so that we can call ahead and get you registered. If you skip this step I WILL NOT be able to represent you and you will not be able to receive a rebate.
5. Once I give you confirmation that you are fully registered, you may visit the community. You can mention to the salesperson at the new home development that you are being represented by Enrique Moreno with Executive Realty Services and that you have been pre-registered prior to your visit. You can print out my business card to reference the the representation.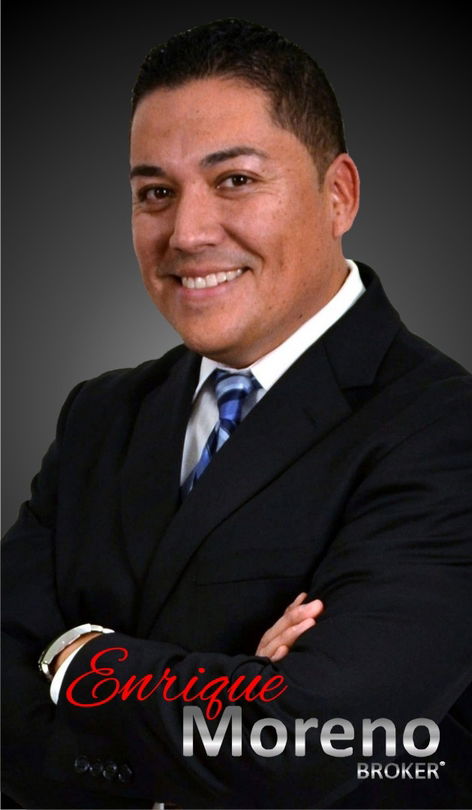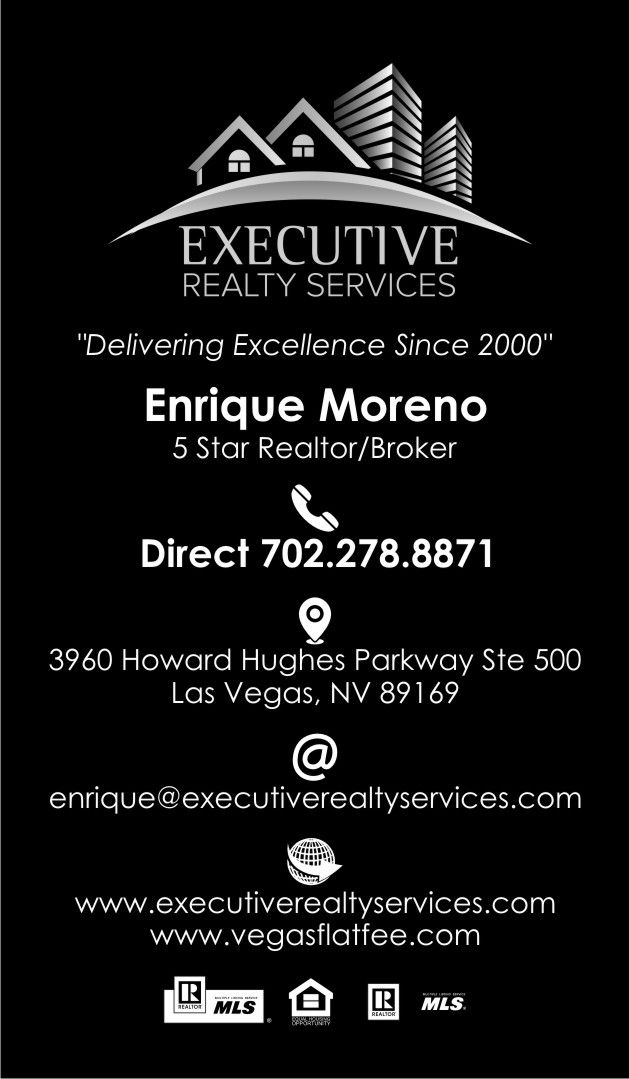 6. Some builder require Real Estate professionals to be present during the 1st visit. We will be more than happy to be present during your first visit in case this is a requirement.
7.FINALLY, if you like one of the models, you will reserve a lot by putting a deposit down . If you are financing the property, you will then be asked to get pre-qualified by one of the builder's in-house lenders. This is standard protocol since the builder wants to confirm that you are able to purchase the property. Any builder incentives are usually tied to you using their preferred lender for your loan. Once they get a green light from the builder, you will go to contract with the builder.
8. Prior to closing, I will credit 1.5% of the commission back to you. You can use the rebate towards closing costs, options, prepaid HOA or whatever your lender may allow. I will sign off on the rebate back to you and email you a copy for your records prior to closing the transaction. The rebate will appear as a credit (Good as cash money) on the final settlement statement. **1.5% rebate is eligible only when the builder pays a 3% cooperation to the buyer's agent.**
9. That's it. It's that simple to save thousands of dollars on your new home purchase.
Listen, someone is going to get paid 3%, so you might as well get 50% of it!
Here are the typical amounts you can expect back:
Home Price $250,000 – Rebate $3,750*
Home Price $300,000 – Rebate $4,500*
Home Price $500,000 – Rebate $7,500*
Home Price $750,000 – Rebate $11,250*
*This represents a typical transaction where 3% is offered to the Buyer's Agent. Buyer's Agent Commission and Rebate Percentage can vary.